Glacial features
The diagram below displays the cross section of a valley glacier introducing some of the key features and terminology that is used when studying glaciers.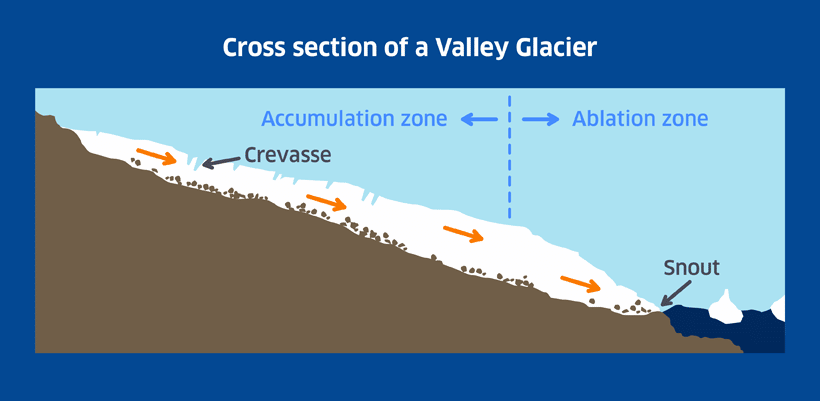 Activity
Read the 'Fluvioglacial landforms of erosion and deposition' download to learn about glacial features in warmer, more temperate parts of the world. Could this be the future for Antarctica's glaciers?
Activity
Download the glacial features dominoes game. To play the game, match the purple definitions to the blue key terms, and see if you can assemble all 12 in the correct order. The game ends with the FINISH card.