Environmentally friendly tourism
The International Ecotourism Society defines ecotourism as "responsible travel to natural areas which conserves the environment and improves the welfare of the local people."
Warm up
Ecotourism along with responsible travel, adventure travel and sustainable tourism are just a few of the buzz words used by the travel industry. The International Ecotourism Society defines ecotourism as "responsible travel to natural areas which conserves the environment and improves the welfare of the local people." As there are no permanent human communities on Antarctica, 'eco' tours to Antarctica aim to conserve the natural environment which they are using for tourism. The word 'ecotourism' is probably one of the most misused and overused words in the travel industry as some tour operators use it to sell their holidays without necessarily adhering to the principles of ecotourism.
Specifically, ecotourism possesses the following characteristics:
Conscientious, low-impact visitor behaviour

Sensitivity towards, and appreciation of, local cultures and biodiversity

Support for local conservation efforts

Sustainable benefits to local communities

Local participation in decision-making

Educational components for both the traveller and local communities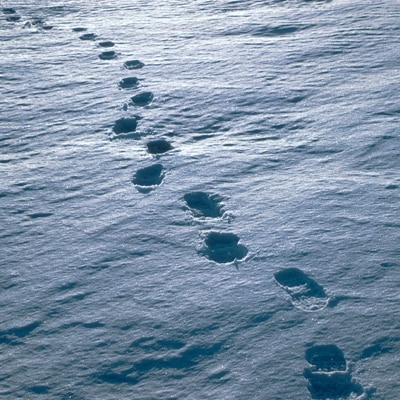 Activity
Which of the characteristics of ecotourism listed above are not applicable to Antarctica?
Cool facts
What should you look for in an eco-tourism holiday in Antarctica?
Eco-tourism in Antarctica aims to allow tourists to explore, experience and utilise Antarctica without having adverse effects on the environment. Most companies now claim to be 'eco' and "responsible." Read 'Guidelines for responsible travel' which gives guidelines which should be used by tour operators in Antarctica to ensure trips are responsible and sustainable.
Guidelines for responsible tourism
The Environmental Protocol to the Antarctic Treaty implemented in 1998 sets out environmental principles, procedures and obligations for the protection of the Antarctic environment and its dependent and associated ecosystems. The Environmental Protocol designates Antarctica as a natural reserve devoted to peace and science. It seeks to ensure that human activities, including tourism, do not have adverse impacts on the Antarctic environment. The ATCM has taken a number of steps to manage visitor activities such as Sit Guidelines and the restriction of passenger numbers.
The International Association of Antarctic Tour Operators (IAATO) is an umbrella industry group which has tried to set high tourism operation standards in an attempt to preserve and protect the environment of Antarctica. By becoming a member of IAATO, operators adhere to its guidelines.
The information on this page is sourced from the IAATO. Below is a simplified version of the IAATO guidelines.
When visiting Antarctica, operators should:
Notify the authorities in advance, of activities to/in Antarctica

Conduct an environmental assessment

Be self sufficient and safe

Respect scientific research and the environment. Respect restricted areas and protection of flora and fauna

Prevent disposal and discharge of prohibited waste.
When in the Antarctic Treaty Area, operators should:
Comply with Antarctic Treaty and laws. Ensure tourists are also aware of them.

Ensure tourists are supervised by sufficient number of guides

Monitor environmental impacts of activities

Operate ships/boats safely and according to procedures

Dispose of waste materials according to the Protocol. Discharges of plastics, oil and noxious substances are not allowed. Regulate discharge of sewage and food waste. Most wastes are should be removed from the area.

Cooperate with inspectors

Cooperate in monitoring programmes

Maintain a complete record of activities

Small boat operators are advised to decontaminate boats, shoes and equipment before landing on Antarctica to prevent the introduction of species from outside.
Learn more about the guidelines for responsible tourism at the following websites:
Student Activity 1
Are holidays to Antarctica 'eco' and responsible?
Use the chart 'Are tours to Antarctica 'eco' and responsible?' and the guidelines outlined above to evaluate whether two tour operators are running responsible and 'eco' holidays to Antarctica.
Student activity 2
Can a trip thousands of miles to Antarctica ever really be 'ecofriendly'?
Ecotourism holidays to Antarctica are attracting increasing numbers of tourists year on year. Many tourists are keen to visit Antarctica before it 'disappears' due to the threat of climate change which may impact on ice shelves and glaciers. Yet Antarctic tourists are travelling thousands of miles, contributing to carbon emissions, not only through their air and boat journeys but also through other factors such as food and drink transportation and waste disposal much of which needs to be transported back to South America.
Many tourists have signed up to an ecotourism tour, advertised as using the Antarctic environment sustainably. However, can a tour to Antarctica really be 'eco' and 'responsible' when tourists to Antarctica are creating a large carbon footprint just getting there, threatening to destroy the very continent they are so keen to visit?
a) What are the global impacts of a trip to Antarctica?
Imagine you are planning a trip of a lifetime to Antarctica. You are concerned about the impact your journey might have on the environment. Calculate your carbon footprint for the return journey to Antarctica.
The journey
Part 1: London Heathrow to Ushuaia (Argentina) return
The first part of your journey to Antarctica is a long flight of approximately 19 hours from London to Ushuaia, the gateway to Antarctica. Use the carbon footprint calculator to calculate the carbon emissions a return flight to Ushuaia in economy class would produce.
Part 2: Ushuaia to Antarctica return
Once you arrive in Ushuaia you transfer to a ship. You will be travelling in the Professor Molchanov ship which carries 52 passengers and 20 crew. The journey to Antarctica is 1200km each way and will use an estimated 70mt of diesel fuel each way.
Q&A
What was the total carbon emitted by your return journey from London to Antarctica?
Ship CO2: 421/72 = 5.85 mt
Total: 5.85+2.35 = 8.2mt of CO2
answer: 8.2 mt of CO2
Remember when you used the emissions calculator you calculated the emissions for the whole ship!
Answers
b) How does the total carbon figure for your return journey to Antarctica really compare with other journeys you make?
4 mile return trip to school by bus

Edinburgh to London (406 miles) by car

Return flight from Manchester airport to New York JFK

Cardiff central station to Liverpool central station by rail (330 miles)
Create a graph of all 5 of these calculations so that you can compare the volume of CO2 produced by a return trip to Antarctica with other trips you might take.
Comment on your graph. Do you think a trip to Antarctica can ever be 'eco' or responsible tourism?